Under construction, but enjoy the clicking at the pictures anyway.
Name: Drin Egevan
First Appearance: #6-It Begins
Age:
Height:
Class:
Personality:
Quirks: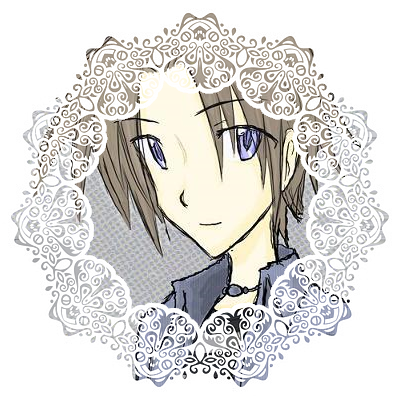 Name: Adair Veilstorm
First Appearance: #7-Page 2
Age:
Height:
Class: Thief
Personality:
Quirks:
Name: Flora
First Appearance: #17-Page 9
Age:
Height:
Class:
Personality:
Quirks:
Name: Kaleb Miro & Hat
First Appearance: #19-Page 11 (Hat)
Age: Kaleb is twenty, Hat is only about six.
Height: 6'1"
Class: Wizard
Personality: Kaleb is a little bit quieter when thrust into social situations initially, but as soon as he senses no threat from the people he's speaking to, he begins to behave normally. Well, normally for him. It's not a random type of strange, but more, he doesn't follow normal social rules. He likes what he likes, and he sticks to a set of rules that his father set forth for him when he was fairly young. These social rules for him include things like #8 Never act introverted. That being said, he really doesn't have much shame. One of his chief weaknesses is that he is easily distracted from trains of thought. This doesn't mean that he forgets what he was thinking about, he just often fails to vocalize things. A note about Kaleb: His house, when he was growing up was filled with things that had enchantments. Cutlery danced around, books read each other out loud, and chairs pulled themselves out for you. Because of this, Kaleb has a very poor sense of reality, and often relapses back into his previous school of thought when absolutely everything can be spoken to or interacted with.
Hat, on the other hand, has a very solid grasp on reality, considering that he used to be a normal hat. The spider likes to cause problems every chance that he gets, more out of boredom than anything else. If he is not being ignored by Kaleb though, he will behave himself. The spider used to be the top hat that he can transform into only, a present from Kaleb's dad to Kaleb, which his father asked him to enchant. The idea was to make it so that it could change into other hats, but Kaleb was still learning at that time, and poof, you get Hat. The spider gets abused by Kaleb a lot, not on purpose, but just because of the wizard's slightly unfocused nature. Hat is often grumpy after being forced into changing into the accessory.
Quirks: The little piece of jewelry on his wrist acts as his power boost. He's found a way around the spells that he has trouble with by making them into a charm, usually coin-sized, that then can fit into the mouth of the skull. That provides the boost and accuracy that he wouldn't normally have to cast certain spells. The charms are kept on a cord around his neck and there are nine of them. (Reference: #19-Page 11 (Hat) ) Hat, when squashed against Kaleb's head turns into a top hat. (Reference: #22-Page 14 (Hat is a hat.) Kaleb is also afraid of dismembered things, and large groups of swarming things.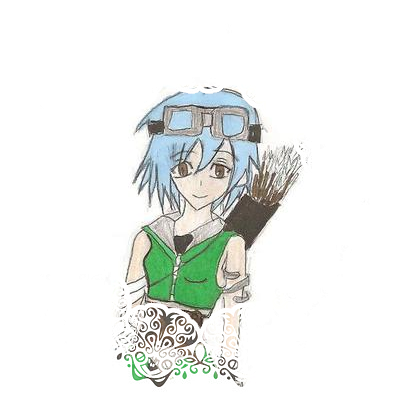 Name: Relm Andromeda
First Appearance: N/A
Age:
Height:
Class: Archer
Personality:
Quirks:
Name: Neo
First Appearance: N/A
Age:
Height:
Class: Swordsman
Personality:
Quirks:
Name: ???
First Appearance: N/A
Age: ???
Height: ???
Class: Holyman/Healer
Personality: ???
Quirks: ???